WELCOME TO JOULE PRODUCTS LTD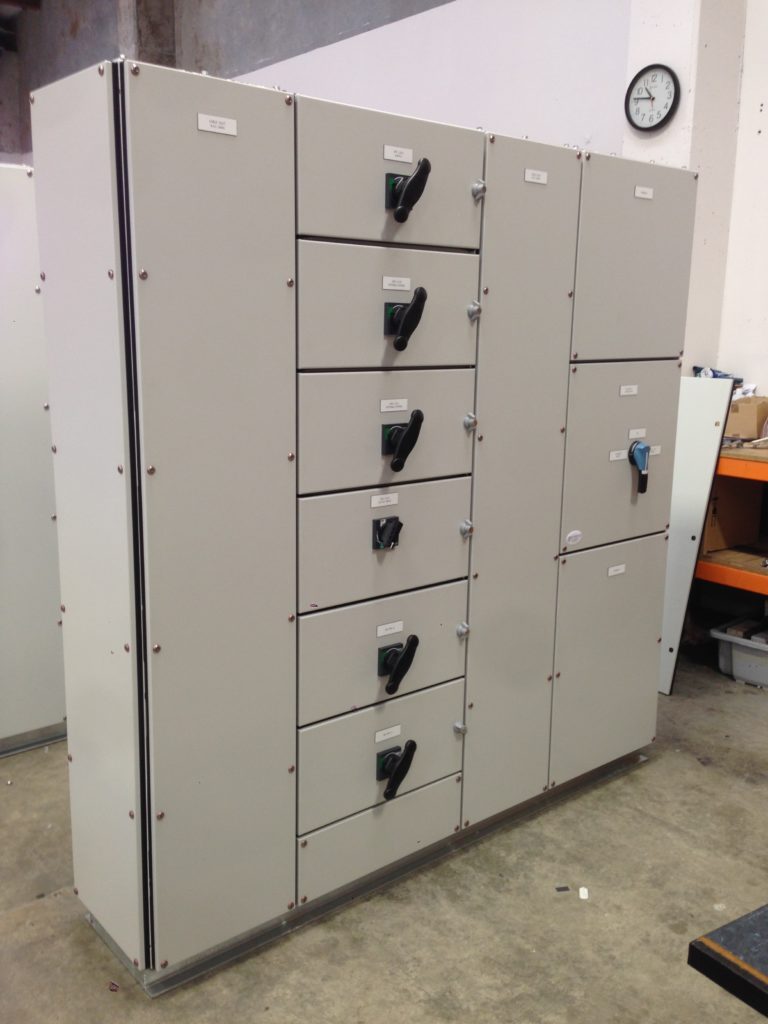 Joule Products is a privately owned, New Zealand based company, specialising in the Design, and Manufacture of Electrical Switchboards for the  Commercial, Residential and Industrial markets. Joule Products has been operating since 1973 (Over 45 years experience in the Switchboard Manufacturing business).
Business has been centered around the Building and construction market for Electrical Distribution and Electrical for mechanical (Heating Ventilation and Air Conditioning) switchboards.
Joule Products have been involved with many Industrial projects for Pump stations, Motor Control Centres, and Switchboard design.
As a leading manufacturer and supplier of Industrial and Commercial Switchgear and Control Panels to the Electrical Industry. Joule Products has made Quality and Service the basis on which to form a growing and lasting relationship between the company and its customers.  This commitment to customer satisfaction and quality has earned Joule Products an excellent reputation in the commercial and industrial construction areas for quality products and reliable service.
Joule Products is committed to growth and customer satisfaction, which is brought about by our ability to listen to our customer needs, and requirements and to remain flexible no matter how small or large the project may be.
Manufacturing Activities:
Electrical Switchboards
Main Switchboards
Distribution Boards
Mechanical Services Switchboards
Motor Control/Pump Station Control Panels
PLC and Control Panels
Design and Build Projects
A Selection of projects Completed:
Bowen State Building – Wellington – Electrical Main switchboard, Floor distribution boards, "Fitout"  switchboards to Customer requirements.
Charles Fergusson building – Wellington – Electrical Main switchboard,  floor distribution boards
20 Customhouse Quay  – Electrical and Electrical for Mechanical Distribution boards
VUW – Gateway building – Electrical for mechanical switchboards
Wellington International Airport – Carpark Building – MSB & Distribution boards
56 The Terrace – Distribution boards and upgrades
Waikanae Water Treatment Plant – MSB and Motor Control Centre, PLC Control Panels and Distribution Boards
#1 Market Lane – One Market Lane Main Switchboard/Sub boards and Distribution boards, including Mechanical Services Motor Control Centres.
170 Featherston St – ANZ – New main Switchboard/Distribution boards
Flight Plastics – Gracefield – MSB Replacement
Ericsson Ducting Plant – Porirua – MSB & Distribution boards
Countdown Tawa – MSB & Distribution boards
New World Tawa – MSB and Distribution boards
ASB Sports Centre Wellington – MSB and Distribution Boards
Rutherford House – VUW – MSB & MSB Extension
Clyde Quay Wharf – (clydequaywharf.co.nz/) Main Switchboard and DB's
Normanton(Australia) Pump station and MSB
Bowen Hospital Stage 1&2 – Main and Distribution switchboards
Customhouse – D4 – Main and Distribution switchboards
Wellington Hospital – Mechanical Services Switchboards.
Vogel Integrated Campus – Main Switchboard, Distribution switchboards
Hutt Hospital – New Main switchboards – 3 x 1600A Supply
Bowen Hospital – MSB – 2500A, Floor Distribution boards
Mainfreight Wellington Depot – MSB
HVWS – General Services Board – 1600A – SCO
Capacity – Various Water and Wastewater Pump Stations –
Chews Lane & Victoria St – Apartments – MSB's and Distribution boards
Reserve Bank – Main Switchboard Replacement
Opahu Stream Flood Protection Station
Korokoro pump station
Tacy St – Flood protection pump station
Townsend Road Pump station and MSB
10 Customhouse Quay – Maritime Tower – Main Switchboard and Distribution boards
Lincolnshire Pump Station – Main Switchboard and Motor control Centre
Wellington International Airport – Distribution Switchboards
Westfield Queensgate – MSB's and Distribution boards.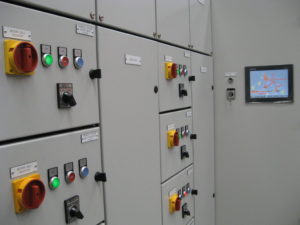 Joule Products is an accredited CUBIC Switchboard Builder, able to build type tested switchboards  with the following specifications:
CUBIC is a fully type tested modular switchboard system, according to IEC 60439-1, capable of up 7000A with a 120kA, 1 Sec short circuit with-stand. The switchboard can be sized to meet any application, which means we can provide switchboards with full bus bar access, but can equally produce compact switchboards, should the situation arise, particularly retrofitting new switchboards into existing room with space restrictions.
Applications:
Floor standing or wall mounted, Main Switchboards (PDC), Distribution Boards (DB),
Motor Control Centres(MCC), Power factor correction, control PLC panels, General control panels and boxes
Switchboard Design:
Fully modular design, Enclosure and type tested busbar system, Fast and easy to assemble – smart design
Segregation:
Form 1 up to Form 4 b according to AS/NZS3439-1, 2002
Electrical:
Main bus bar capacity up to 7000A, Rated short time withstand current (Icw) 120kA/1s or 50kA/3s
Rated peak withstand current (Ipk) up to 264kA, Rated insulation voltage up to 1000VAC
Rated operational voltage up to 1000VAC, Rated impulse voltage 8kV Rated frequency 50-60Hz
Type Tested design:
Arc fault containment to AS/NZS 3439.1-2002, Type-tested busbar systems,
Type tested cells for motor starter type 2 coordination applications, Type Tested Flexible Busbar
Mechanical:
Modular box and frame types, Standard degree of protection – IP43 & IP54 (others available on request)
Internal separation from 1 to 4b, Mounting types : fixed, plug-in, and fully withdrawable
Materials: mild steel, stainless, aluminum and insulating materials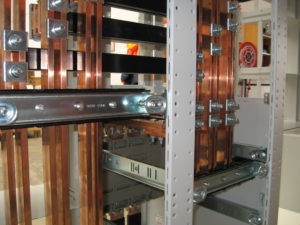 Telephone: +64 4 566 9070
Website: www.joule.co.nz
Email: